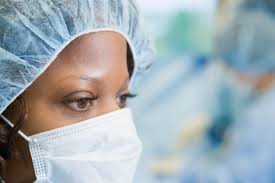 Millions of plastic surgery procedures are performed throughout the U.S. each year for a wide range of purposes. In most cases, whether the procedure is corrective or cosmetic, patients are given reassurance that risks are minimal. Surgery always involves risk, however, and as you may have learned under severe circumstances, plastic surgery can go wrong. If you have been the victim of an anesthesia error, surgeon negligence or plastic surgery malpractice please call or email our medical negligence attorneys for a free case analysis. They charge no fees if they are unable to obtain benefits and compensation for you and your family. Helping injury victims throughout all of Delaware, Maryland and Washington D.C.
Wrongful Death or Other Severe Consequences?
If you or a loved one has suffered severe disfigurement or death because of errors by a plastic surgeon, we want to help. For an informed case evaluation in Delaware or Maryland plastic surgery error attorney with decades of experience, please contact us.
Our attorneys know that plastic surgery malpractice can occur even during procedures considered simple and "routine." Measures to protect against infection, awareness of a proper medical history of the patient and observing proper procedures are critical.
Honesty, Integrity and Determination to Help Our Clients
We take a particular interest in plastic surgery errors in part because these services are marketed heavily, but surgeons' skills and experience vary widely. People are harmed due to negligence in procedures ranging from breast augmentation or reduction to rhinoplasty, and from face lifts to chemical skin resurfacing.
As in all our practice areas, we emphasize honesty and integrity in evaluating potential plastic surgery negligence cases and offering legal guidance to clients in need. Our seasoned Delaware and Maryland injury attorneys collaborate to serve people who have been harmed under a vast range of circumstances, including various forms of medical malpractice.
Do You Have a Case? Request a Free Consultation
You do not have to pay a fee or take a financial risk to speak with our surgery injury lawyers. They are well equipped to examine the circumstances of your case free of charge. We can enlist quality experts to help us build your case for compensation, and you will have a determined, trial proven attorney on your side. Serving all of Delaware, Maryland and Washington DC.