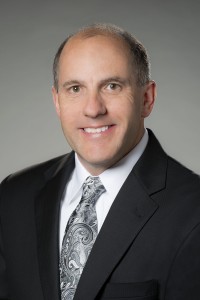 Attorney Kyle Kemmer
Stanton, Delaware
tel: (302) 995-6210
fax: (302) 995-6121
Email Me
Areas of Practice
Kyle Kemmer is a trial lawyer who specializes in Worker's Compensation and Personal Injury in all three counties of Delaware as well as Pennsylvania. His practice includes representing individuals who have been injured through the fault of another on and off the job as well as those injured in car accidents. When asked by his three young sons what he does "for a living", he always responds with the same answer: "I help people". He helps people with a dedicated work ethic and seeing that his clients and their families obtain the justice that they deserve. He understands the stress and uncertainty experienced by those who have been injured and works hard to put clients at ease by taking the time to answer their questions and listen to their concerns. He is familiar with all stages of the litigation process and strives to maintain a clear focus on how to build a strong case against those responsible for his clients' injuries while preparing for trial. Finally, he is a committed advocate and a skilled negotiator.
Professional Memberships
Kyle is a member of the Delaware State (including the Delaware State Bar Association's section on Worker's Compensation) and American Bar Associations, Delaware Trial Lawyers Association, American Association for Justice, The Randy J. Holland Delaware Worker's Compensation and American Inns of Court. He graduated from Pennsylvania State University in 1992 and Widener University School of Law in 1997 and is a member of The International Legal Fraternity of Phi Delta Phi. He is also admitted to the U.S. District Court for the District of Delaware.
Bar Admissions
Delaware, 1997
Pennsylvania, 1998