When surgery is necessary to correct a medical problem, there should be no question about the surgeon's qualifications or ability to perform the procedure. We trust that the surgeon will do his or her job correctly. In many cases, though, surgeons make mistakes that not only fail to correct the medical problem, but sometimes make the problem worse.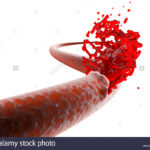 Surgery Malpractice Lawsuits Attorneys
Surgical errors car inflict severe harm and injury to a victim. Being injured during surgery may entitle you to benefits and financial compensation. If you have suffered an injury, infection or lost a loved one because of a surgeon's error, you have the right to be fully compensated for your injuries. The surgeons and hospitals responsible for these errors are backed by teams of lawyers whose only job is to defeat malpractice claims. Let our surgical malpractice attorneys provide you with legal representation to match them.
You can click here to email our surgical error injury attorneys. Free case exams and no fee if we do not win for you. Serving all of Delaware and Maryland.
Experienced Surgical Error Lawyers Handling Your Claim
At Shelsby & Leoni, our attorneys are highly skilled in handling surgical errors and complex medical malpractice litigation claims. We understand the duty of care that must be met by surgeons and other medical professionals, and we are prepared to present a strong case designed to ensure that they are held accountable for the harm they cause.
Our surgical error lawyers are prepared to represent you in any surgical error claim, including:
Operating on the wrong body part
Leaving medical instruments inside the patient
Failure to diagnose post-operative internal bleeding or infection
Damaging an internal organ
Anesthesia errors
Errors in lap-band or other weight loss surgery
Inappropriate anti-reflux surgeries
Contact Our Injury Attorneys Handling Surgical Errors
Please do not wait to contact our surgery malpractice attorneys to schedule an appointment with an attorney. We have conveniently located offices and other meeting locations throughout Delaware and Maryland and regularly travel throughout the region to meet with clients.
We offer a free initial consultation in all surgical error cases. All cases are handled on a contingency fee basis meaning you will pay no attorneys' fees unless we win compensation in your case.
Serving the Annapolis, Baltimore, Bel Air, Elkton, Towson, Rockville, Laurel, Wilmington, Dover, Newark, Milford, Georgetown, Seaford & Lewes areas.