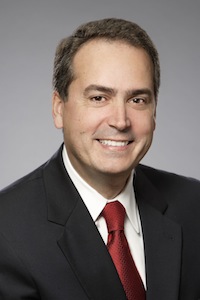 Attorney Robert J. Leoni
Stanton, Delaware
tel: (302) 995-6210
fax: (302) 995-6121
Email Me
Areas of Practice
Rob Leoni is a Delaware trial lawyer and has tried multiple cases to juries in Delaware State and Federal Courts for over 21 years. He focuses on complex personal injury, medical malpractice, and death cases, representing those that have been severely injured through the negligence of others. Rob is known for his accomplished trial skills and his hard work ethic, aggressively pursuing justice for his clients and their families.
Professional Memberships
Rob is a member of the American Bar Association, the Delaware Bar Association, the Delaware Trial Lawyers Association, and the American Association of Justice.  He graduated from the University of Delaware in 1986 and Widener University School of Law in 1990.  Immediately after graduation from law school, Rob served as a judicial law clerk on the Delaware Superior Court.
Rob is honored to have been a past attorney for the Delaware State House of Representatives.  Rob is currently a Trustee to the Delaware Lawyers Fund for Client Protection, having been appointed by the Justices of the Delaware Supreme Court, first as an Associate Trustee and then as full Trustee.
Bar Admissions
Delaware, 1990