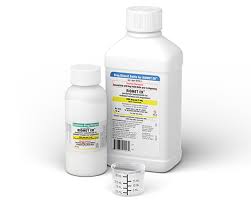 Over the last 2 decades the number of Americans with diabetes (of any type) has increased exponentially. With that, pharmaceutical companies have scrambled to produce medications that can help diabetics live normal, low maintenance lives. Gone are the days of multiple finger sticks per day and multiple insulin shots everyday. There are 3 types of diabetes; Type 1, Type 2 and gestational diabetes and a 4th class called 'pre-diabetes'. Many of the new diabetes meds on the market are for those with Type 2 diabetes which makes up almost 90% of diabetes cases in this country. While many patients use many of these different drugs with no issues at all some do have to endure further illness, injury cancer and many families have lost a loved one due to the harms associated with certain diabetes medications. If you, or a family member, have been injured or developed cancer or any other disease caused by a diabetes misdiagnosis or a diabetes mellitus medication you may qualify for benefits and financial compensation. Please do not hesitate to contact our injury attorneys handling diabetes medication injury lawsuits for a free case evaluation.
The Washington DC medical negligence attorneys at our firm charge no fees is they are unable to recover benefits and compensation for you and your loved ones. They have offices in Delaware and Maryland and serve injury victims in Washington D.C., Annapolis, Baltimore, Rockville, Waldorf, Silver Spring, Bowie, Laurel, College Park, Frederick, Bel Air, Towson, Elkton, Salisbury, Wilmington, Newark, Middletown, Dover, Georgetown, Lewes, Millsboro, Seaford & Rehoboth Beach.
Types of Diabetes Medications
Twenty or more years ago there were only 1 or 2 types of diabetes medications: insulin and glucophage. Now there are dozens of different diabetes drugs AS WELL AS new classes of diabetes meds. These are:
Biguanides
Sodium-Glucose Co-transporter type 2 (SGLT2) inhibitors or Gliflozins
Thiazolidinedione (TZD) or Glitazones
Glinides or Meglatinides
Dipeptidyl Peptidase IV (DPP-4) inhibitors or Gliptins
Alpha-glucosidase Inhibitors
Glucagon-like Peptide-1 (GLP-1) Agonist or Incretins
Insulins
Regardless of what type of diabetes you have or what medicines you take to manage it if you have suffered injury or illness due to the drug regimen you may be able to file a mass tort lawsuits against the drug company who made it.
Recent Diabetes Medication Recalls
Recently the Type 2 diabetes medication Riomet ER, made by Sun Pharmaceuticals, recalled this drug due to it having higher than daily acceptable levels of the carcinogen NDMA. The FDA announced this voluntary recall September 23, 2020.
In June 2020, five companies announced recalls of lots of metformin, including Amneal, Apotex, Lupin, Marksans, and Teva. On July 3, 2020, Granules India also recalled their metformin ER product. The online pharmacy Valisure asked the FDA to recall numerous lots of Metformin as it contained NDMA as well as DMF which stands for N, N-Dimethylformamide. DMF is a suspected human carcinogen similar to ranitidine.
Janssen Pharmaceuticals has been sued countless times for their Type 2 diabetes mellitus drug Invokana, a SGLT-2 inhibitor. Other brand names such as Jardiance are also named in these lawsuits. Janssen Pharma allegedly held data in-house that would have warned the public about the risks of ketoacidosis, genital gangrene, cardiovascular system and circulatory disease leading to amputation.
Please do not wait to connect with our medication injury attorneys. They handle mass tort and product liability cases across the country.
Side Effects Of Diabetes Medications
The type of diabetes medicine you take, and the type of diabetes you have, are related to the possible side effects, injuries and illnesses caused. These can be:
Ketoacidosis
Lactoacidosis
Urinary tract infection (UTI)
Kidney failure, kidney disease and renal failure
Pancreatic cancer
Liver cancer and liver failure
Heart attack as well as congestive heart failure
Bone breaks and fractures
Amputation and loss of limb
Dialysis due to kidney failure
Accidental and wrongful death
Please let our Maryland diabetes medication injury lawyers fight for you. They will perform an in depth review of your claim and determine who is liable and make sure you get all possible benefits and forms of compensation for your lost wages, medical expenses, disability, physical pain and emotional suffering.
Shelsby & Leoni handle diabetes medication injury lawsuits via contingency fee basis. They charge nothing if they do not win benefits and compensation for you. In addition, they offer free case reviews. Serving the New Castle County, Kent County, Sussex County, Cecil County, Harford County, Baltimore County, Anne Arundel County, Montgomery County and Washington DC areas.