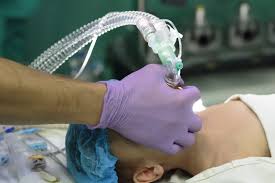 If you are ever confronted with a medical condition that requires a surgical procedure you will be put under using anesthesia. As you are most likely concerned about the outcome of the surgery you may take for granted that the anesthesia will be properly administered. For the most part anesthesia is administered without incident although there is always the risk of an anesthesia error or medication error while you are under. If you, or a loved one, have been the victim of an anesthesia error or mistake you do not have to face it alone. Please do not wait to contact a Christiana Delaware Anesthesia Malpractice Attorney. All surgeries require anesthesia of some sort even if a superficial injection. With that, anesthesia errors are somewhat common in the United States as surgical errors are the 2nd most common cause of medical malpractice claims and medical negligence lawsuits.
Our team of Annapolis, Maryland medical negligence attorneys offer free case reviews and charge no fees of any sort if they do not recover for you and your family. Serving all of Delaware and Maryland including the New Castle County, Kent County, Sussex County, Anne Arundel County, Baltimore County, Prince George's County and Montgomery County areas.
Anesthesia Malpractice Attorneys Serving Maryland
Contact the Delaware Anesthesia Error Attorneys at Shelsby & Leoni P.A. to discuss your Delaware Medical Malpractice claim. They can be reached at 302-995-6210. In Maryland please contact them at 410-385-5612. Mr. Shelsby & Mr. Leoni have several decades experience handling anesthesia malpractice and medical malpractice claims in Delaware. Call them today regarding getting any compensation and benefits you may be entitled to for your injuries.
Common Anesthesia Mistakes in Delaware and Maryland
Mistakes, oversights or errors that lead to injury or death during anesthesia administering can include:
Incorrect Anesthesia Dosing
Poor or Negligent Monitoring of Vital Signs by Hospital Staff
Failure to Refill Anesthetic Machine Vaporizers
Inadequate Training
Machine Misuse or Malfunction
There are 2 medical conditions that can result from anesthesia errors: malignant hyperthermia and rhabdomyolysis.
Malignant hyperthermia is a severe reaction to certain drugs used for anesthesia. This severe reaction typically includes a dangerously high body temperature, rigid muscles or spasms, a rapid heart rate, and other symptoms. Without prompt treatment, the complications caused by malignant hyperthermia can be fatal. In most cases, the defective gene that puts you at risk of malignant hyperthermia is inherited, though sometimes it's the result of a random genetic defect. Genetic testing can reveal whether you have an abnormal gene. This genetic disorder is called malignant hyperthermia susceptibility (MHS). Treatments for malignant hyperthermia include the medication dantrolene (Dantrium, Ryanodex, Revonto), ice packs and other measures to cool body temperature, as well as supportive care.
Rhabdomyolosis is a breakdown of muscle tissue that releases a damaging protein into the blood.This muscle tissue breakdown results in the release of a protein (myoglobin) into the blood. Myoglobin can damage the kidneys. Symptoms include dark, reddish urine, a decreased amount of urine, weakness, and muscle aches.Early treatment with aggressive fluid replacement reduces the risk of kidney damage. If you have been diagnosed with rhabdomyolosis as a result of anesthesia malpractice you may qualify for benefits and financial compensation for injuries, lost wages, physical pain and emotional suffering.
Delaware & Maryland Anesthesia Medical Malpractice Attorneys
There are two very common types of anesthesia malpractice injuries. They are:
Anesthesia Wrongful Death
The point to anesthesia is to numb the body so that the patient does not experience any pain or discomfort during the procedure. The body and its functions are intentionally slowed nearly to the point of death. If proper procedures, protocol and standards of care are not adhered to it is possible for a patient to die from incorrect anesthesia dosages.
Anesthesia Awareness
Sometimes a patient will be administered anesthesia and it will appear as though they are under. This may not be the case as they are actually awake, cognizant of their surroundings and can hear the conversations in the operating room. What they cannot do to the paralyzing agents they are given is move or communicate this to the surgeons and medical team.
Anesthesia awareness victims may suffer from post traumatic stress disorder, nightmares, insomnia, flashbacks, paranoia and other symptoms associated with extremely traumatic and painful events.
Contact Our Delaware & Maryland Anesthesia Malpractice Attorneys
Please connect with the medical injury lawyers at Shelsby & Leoni P.A. to discuss your Delaware Anesthesia Malpractice claim at 302-995-6210. In the Baltimore, Maryland please dial 410-385-5612. You can also email a Wilmington Delaware Anesthesia Error Lawyer here. Call them today regarding getting any compensation and benefits you may be entitled to for your anesthesia error related injuries.
With offices in Wilmington, Delaware and Baltimore, Maryland they serve the injured throughout Annapolis, Baltimore, Frederick, Newark, Dover, Wilmington, Salisbury, Georgetown, Elkton, Bel Air, Ocean City, Towson, College Park, Bethesda, Rockville, Seaford and Milford.