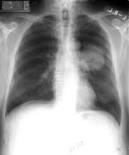 In the United States a medical misdiagnosis is the most common reason for medical malpractice lawsuits. If you are sick, in poor health and suffer from illness time is on your side in the beginning. If an illness, disease. disorder or syndrome is diagnosed early there is usually enough time to properly treat it. Failure to diagnose, an inaccurate diagnosis, delayed diagnosis or a misdiagnosis, can enable the disease to progress thereby narrowing the amount of options you have for treatment. This often leads to further illness, injury and wrongful death. If you, or a loved one, has been the victim of a medical misdiagnosis you may be entitled to benefits, medical care and financial compensation.
If you, a family member or loved one have been incorrectly diagnosed by a medical professional in Delaware, Maryland or Washington D.C. please contact Shelsby & Leoni P.A. Our Delaware medical negligence lawyers are skilled Delaware Trial Lawyers with many years combined experience in handling delayed diagnosis cases throughout Delaware, Maryland and Washington D.C. Please call them at 302-995-6210.
Commonly Misdiagnosed Illnesses
Cancers
Heart Disease/Stroke
Lupus
Arthritis
Parkinson's Disease
Alzheimer's Disease
Cancers are by far the most commonly named illnesses in a misdiagnosis case. No matter what illness you had incorrectly diagnosed you may be able to obtain benefits and financial compensation for injuries, medical costs, lost wages, physical pain and emotional suffering. In addition, if a loved one died as a result their estate may be able to get death, funeral and survival benefits. Let our medical injury attorneys help you.
Failure to Accurately Diagnose Illness and Disease in Delaware and Maryland
Misdiagnosing an illness, or failing to properly diagnose an illness can have very severe consequences for the patient and their family. When taking a patient's history a doctor may sometimes forget to order a necessary test that would have clearly indicated that a life threatening medical condition existed. In other cases these tests and labs are performed but warning signs are overlooked or disregarded. Even if a correct diagnosis is made, and is incorrect the complications can be severe and sometimes fatal.
Contact a Medical Misdiagnosis Lawyer Serving Maryland and Delaware
It makes sense to consult with a skilled Delaware Misdiagnosis Attorney as soon as possible after your medical malpractice injury. The Delaware Medical Misdiagnosis Lawyers at Shelsby & Leoni P.A. will work on your behalf and make sure that your legal rights are protected while you focus on regaining your health. They will strive to get you the full, fair and just compensation for your pain, suffering, lost wages and all other means of compensation you are entitled to. Call Shelsby & Leoni P.A. to discuss your Delaware Medical Misdiagnosis claim. You may also email a Delaware & Maryland Medical Misdiagnosis Lawyer by clicking here.
Contact Shelsby & Leoni P.A. if you need any of the following: Delaware Cancer Misdiagnosis Attorney, Maryland Medical Ailment Misdiagnosis Law Office, Cancer Misdiagnosis Lawyer Serving Delaware, Wilmington Medical Malpractice Attorney, Elkton Maryland Heart Disease Misdiagnosis Lawyer, Baltimore Misdiagnosis Attorney, Newark Delaware Medical Misdiagnosis Lawyer