Failure to Diagnose Diabetes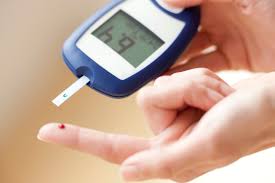 Diabetes, also called diabetes mellitus, is a common autoimmune disorder that results from the body not being able to clear the bloodstream of excess sugar. There are 4 different types of diabetes and often times people have diabetes are not even aware that they have it. Diabetes can be detected through the testing of the blood sugar levels within the body.  When the blood sugar level is high it's usually a result of the pancreas not producing enough insulin.  There are several complications that could occur with a with a diabetes misdiagnosis or not detecting the diabetes soon enough.  Many of the complications can easily be prevented through early detection and a properly regimented diet and exercise. Because the complications are so severe it's very important for physicians to be aware of the proper steps taken to appropriately test their patients for this disease.  Sometimes these steps are not taken and at that time it is very important for the physicians to be held responsible and liable for such consequences.  It is at this time that the patient must seek the assistance of a seasoned attorney who has decades of experience in handling medical malpractice cases.  If you've been the victim of a medical malpractice in Delaware, Maryland or Washington D.C., it's very important that you seek the assistance of an experienced Wilmington, Delaware Medical Malpractice attorney.
If you have been diagnosed with diabetes, and it took a lot of time and effort to properly diagnose your diabetes, you may be entitled to benefits, medical care and financial compensation by filing a medical negligence claim against your doctor, your endocrinologist, laboratory where tests were done or the hospital where diagnostic error took place. Also, if you have taken diabetes medications that have resulted in further injury, additional illness, cancer, wrongful death or any type of injury you may be eligible to obtain benefits and financial compensation by filing a product liability lawsuit against the drug manufacturer.
Diabetes Misdiagnosis Attorneys Delaware, Maryland & Washington D.C.
The Wilmington, Delaware Medical Malpractice Attorneys at Shelsby & Leoni, P.A., who are also licensed to practice in Maryland and Washington D.C., have extensive experience handling medical malpractice claims related to a diabetes misdiagnosis, gestational diabetes going undiagnosed resulting in macrosomia and diabetes medication injuries. Their Wilmington, Delaware office can be reached at 302-995-6210 and their Baltimore, Maryland office can be reached at 410-385-5612.
Types of Diabetes
There are 4 different types of diabetes with Type 2 being the most common type of diabetes. Most diabetes medications revolve around patients with Type-2 diabetes mellitus. The different diabetes types are:
Type 1 Diabetes: This type is due to the pancreas producing little or no insulin which is a storage hormone used to keep blood glucose levels stable. Children and adolescents are more likely to develop Type 1 diabetes as it can happen at any age.
Type 2 Diabetes: This form of diabetes is seen in people whose body is unable to properly process glucose. It is most common in adults and about 90% of all diabetes cases are Type 2 cases.
Gestational Diabetes: This is a form of diabetes that only impacts pregnant women and usually resolves after the pregnancy. If this type goes undiagnosed the baby can be born with macrosomia, a serious birth injury/birth defect.
Pre-diabetes: A condition marked by high blood sugar levels but not high enough to be diagnosed as Type 2 diabetes.
Complications of a Diabetes Misdiagnosis
There are several complications that could arise as a result of the failure to diagnose diabetes. They could be any of the following:
Limb Amputation Due to Poor Circulation
Poor Eyesight, Vision Loss or Blindness
Stroke, Congestive Heart Failure or Heart Attack
Kidney Disorder, Renal Disease or Kidney Failure
If you have suffered further illness or additional injury or lost a loved one due to a medical misdiagnosis please let our medical negligence attorneys thoroughly analyze your claim free of charge.
Diabetes Medication Injuries, Lawsuits & Recalls
In recent years numerous diabetes medications have been recalled due to containing the carcinogen NDMA. Sun Pharmaceuticals recently announced a nationwide recall of their new Riomet ER as it has N-Nitrosodimethylamine, aka NDMA, levels above the normal daily acceptable limit. The recall was announced by the FDA on September 23, 2020.
Prior to this over 35,000 Rezulin lawsuits filed and settled and drug has been taken off of the market. Thousands of lawsuits filed against manufacturer of Actos resulting in $2.5 billion in settlements, including one settlement for $9 million. Over 50,000 Avandia lawsuits settled for more than $2.3 billion by 2013.  Thousands of additional lawsuits filed and drug withdrawn from market in Europe.
Side effects and injuries caused by these medications can be ketoacidosis, lactoacidosis, amputation, kidney cancer, pancreatic cancer, the need for dialysis, bone fractures, liver cancer, heart attack and heart failure. Please contact our diabetes medication injury lawyers for a free case review if you or a loved one has been the victim of any injury caused by medical error, diabetes or diabetes medications. \
Contact Our Maryland Medical Malpractice Attorneys
If you or a loved one has been misdiagnosed for diabetes please call The Law Office of Shelsby & Leoni, P.A. Their Wilmington, Delaware law office can be reached at 302-995-6210 and their Baltimore, Maryland office can be reached at 410-385-5612. You can also click here to email a Dover Delaware Diabetes Misdiagnosis Attorney.
Shelsby & Leoni proudly serves the following areas: Wilmington, Newark, Dover, Georgetown, Christiana, Seaford, Milford, Lewes, New Castle County, Kent County, and Sussex County; in Maryland including Baltimore, Elkton, Bel Air, Baltimore County, Harford County, Cecil County, and Prince George's County; Philadelphia, Media, and Philadelphia County in Pennsylvania; and in Washington, D.C.