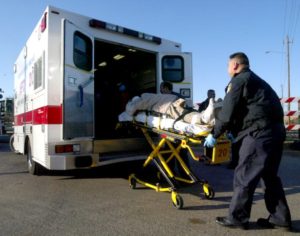 An urgent or acute care clinic is very similar to an emergency room in that they handle emergency medical conditions. When you have a medical emergency and go to a Delaware acute care clinic you expect that you will receive an appropriate standard of care. That is not always the case and sometimes you may endure subpar care which can lead to injuries, pain and suffering. If you have been the victim of medical malpractice, or medical negligence, in an acute care clinic or urgent care center you may be entitled to benefits and compensation. Let our catastrophic injury attorneys handling urgent care malpractice claims review your case today free of charge.
Our injury lawyers have offices in Delaware, Maryland and Washington D.C. to help you. Free case evals and no fee if we do not win for you. Serving the Wilmington, Newark, Christiana, Dover, Lewes, Milford, Seaford, Georgetown, Elkton, Bel Air, Baltimore, Salisbury, Ocean City, Rockville, Towson, Dundalk, Annapolis and Glen Burnie areas.
Urgent Care Center Negligence Attorneys in Delaware
Please click here to contact the Delaware Medical Malpractice Lawyers at Shelsby & Leoni P.A. to discuss your case. They can be reached at 302-995-6210 in Delaware. Their Baltimore, Maryland medical malpractice law office can be reached at 410-385-5612. Mr. Shelsby & Mr. Leoni are former insurance defense attorneys and will use their experience on both sides of medical malpractice law to defend you and get you the compensation you deserve.
Types of Medical Negligence Occurring in Acute Care Clinics
You can suffer various types of injuries due to medical negligence and carelessness on the part of the medical staff. Common examples are:
Poor patient supervision
Injuries due to poorly trained staff
Let An Attorney Handling Urgent Care Malpractice Claims Help You
If you have been injured in a Delaware acute care clinic your life may never be the same. You may be forced to endure financial hardships due to missing work, you may have never ending medical appointments, procedures and physical pain and suffering. All of these may entitle you to medical benefits and financial compensation.
Contact Shelsby & Leoni P.A. to discuss your Delaware medical negligence claim. They can be reached at 302-995-6210 or 410-385-5612. You can also email a Delaware Medical Negligence Attorney at Shelsby & Leoni by clicking here.