Delaware Pharmacist Malpractice Lawyers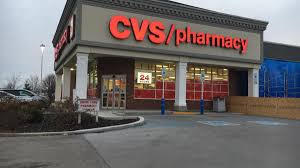 Pharmacists have a standard of care that they must adhere to just like any other medical professional. If they do not do this serious injury or death can result. Pharmacies that are commonly named in medication error claims are CVS, Walgreen's, Target, Giant Foods, CostCo. Sam's Club, Eckerd & Rite Aid among others. Medication types commonly seen in pharmacist negligence lawsuits are Zantac, Invokana, Fentanyl, Opioids, antibiotics, anti-seizure medications, Type 2 diabetes drugs and Truvada PreP meds for HIV patients. There are others bur these are some of the more common. If you have been the victim of pharmacist negligence or pharmacist malpractice in Delaware or Maryland you should speak to a Delaware Pharmacist Malpractice Attorney at once. They serve all of Delaware, Maryland as well as Washington D.C. All accident, injury and malpractice claims are handled on a contingency fee basis meaning no fees are charged if they are unable to obtain benefits and financial compensation for you and your loved ones.
Do not wait to call the Delaware Pharmacist Malpractice Attorneys at Shelsby & Leoni to discuss your case. They can be reached at 302-995-6210 in Delaware. In the Baltimore, Maryland or District of Columbia areas please dial 410-385-5612. You can also email a Delaware Pharmacy Negligence Attorney here. All consultations are free of charge and completely thorough. In addition, there are zero out of pocket costs as they only charge a fee if they are unable to obtain benefits and compensation for you and your family.
Types Of Pharmacist Negligence
A pharmacist primary responsibility is to fill prescriptions prescribed by doctor's, physician assistants and nurse practitioners. Part of that responsibility involves making sure that the medications prescribed are appropriate to take for your illness, syndrome, disorder and that there are no contraindications with any medicine you currently take.
Examples Of Pharmacy Malpractice
Filling incorrect medication
Incorrect dosage
Being given another patient's prescription
Dispensing incorrect medication
Being given correct drug but incorrect instructions
These mistakes, and others, may entitle you to benefits and compensation under Delaware Medical Malpractice Law as well as medical negligence statutes in Maryland and Washington D.C.
Contact A Delaware Pharmacist Malpractice Attorney For A Free Consultation
Call the Dover Delaware Pharmacist Negligence Lawyers at Shelsby & Leoni by dialing 410-385-5612 in Maryland and Washington D.C. If your injury was in Delaware please contact our CVS lawsuit attorneys at 302-995-6210. You can also click here to email a Delaware Pharmacy Malpractice Lawyer.
Being licensed in Delaware, Maryland & Washington D.C. our Walgreen's prescription error attorneys serve all areas in these states. This includes Annapolis, Baltimore, Bel Air, Bowie, College Park, District of Columbia, Dover, Elkton, Frederick, Georgetown, Laurel, Lewes, Middletown, Milford, Millsboro, Newark, Rockville, Seaford, Upper Marlboro, Wheaton & Wilmington.