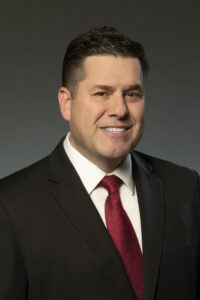 Stanton, Delaware
tel: (302) 995-6210
fax: (302) 995-6121
Areas of Practice
David is an experienced trial lawyer who now focuses exclusively on representing individuals injured as a result of motor vehicle accidents, slip and falls, nursing home neglect and worker compensation claims.
Experience
During the first twenty years of his career, David was the managing attorney for the Delaware office of Kent & McBride, P.C., a Mid-Atlantic insurance defense firm, where he represented individuals and businesses in all aspects of civil and complex commercial litigation. Over the course of his career, he has successfully tried multiple cases to juries throughout the State of Delaware, including wrongful death and serious personal injury claims, as well as handling other civil litigation claims in Maryland, Pennsylvania and New Jersey. As a result of this vast experience, David is uniquely qualified and understands how insurance companies evaluate personal injury claims and the key components necessary to obtain a successful outcome.
Professional Memberships
David is a member of the Delaware State Bar Association and the Delaware Trial Lawyers Association. He received his Juris Doctorate from Widener Law School in 1997, and his B.A. from the University of Delaware in 1994. David is admitted to practice in both the state and federal courts of Delaware, Maryland, Pennsylvania and New Jersey.