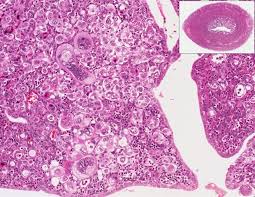 Endometrial cancer, also called uterine cancer, is a very common cancer that effects women of child bearing age regardless of ethnicity or race. Cancer misdiagnosis, a delayed cancer diagnosis or a failure to accurately diagnose cancer, is a common occurrence in Delaware, Maryland and Washington DC hospitals. Once diagnosed with cancer such as endometrial cancer, ovarian cancer, lymphoma, non-Hodgkin's Lymphoma, breast cancer or other type of cancer a treatment regimen should be implemented by your team of medical professionals. Failure to do so due to an incorrect, delayed or incorrect diagnosis can end horribly for the victim. If you, or a loved one, are incorrectly or inaccurately diagnosed, the outcome can be life threatening or even fatal. You should immediately contact a Delaware Failure To Diagnose Cancer Lawyer to discuss your rights as you may be entitled to medical benefits and various sources of financial compensation. An inaccurate medical diagnosis, such as a kidney cancer misdiagnosis, can result in serious injury, irreversible health issues and wrongful death. The Delaware and Maryland medical negligence attorneys on our team are standing by ready to help. Free consultations and no fee unless we win. Serving all of Delaware, Maryland & Washington D.C.
Failure To Diagnose Endometrial Cancer Attorneys In Delaware, Maryland & D.C.
Call the Baltimore, Maryland Cancer Misdiagnosis Attorneys at Shelsby & Leoni P.A. to discuss your case. They have offices in Wilmington, Delaware and Baltimore, Maryland to serve you. Their Wilmington, Delaware failure to diagnose cancer office can be reached at 302-995-6210. You can dial their Baltimore, Maryland medical malpractice law office at 410-385-5612. Mr. Shelsby & Mr. Leoni have many years combined experience as plaintiff's lawyers as well as insurance defense attorneys. They will use their skills, experience and resources to get you the benefits monetary compensation for all economic and financial losses you deserve. 
With offices in Wilmington, Delaware, Elkton, Maryland and Baltimore, MD they serve the Wilmington, Newark, Dover, Georgetown, Elkton, Towson, Annapolis, Baltimore and Washington D.C. areas.