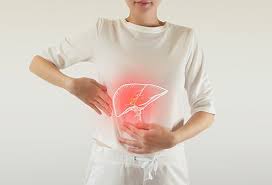 Have you, or a loved one, been the victim of a Hepatitis misdiagnosis by a doctor, oncologist, hospital or other healthcare provider? If so, no matter if it was Hepatitis A, Hepatitis B or Hepatitis C or other type, you have rights and may be entitled to benefits and financial compensation for your injuries, medical expenses, lowered quality of life, lost wages, long term care and other damages or losses. Please click here to contact our medical negligence attorneys handling Hepatitis misdiagnosis lawsuits in Delaware, Maryland and Washington D.C. All cases are handled free of charge if they are unable to obtain benefits and financial compensation for you and your family.
What Is Hepatitis?
The word Hepatitis is a medical term meaning inflammation of the liver. Hepa, or Hepatic, means liver. The suffix 'itis' means inflammation or inflammation of. There are numerous types of Hepatitis: A, B, C, D, E, autoimmune hepatitis or alcoholic hepatitis and each are usually caused by an infection with a virus, as well as from drugs, alcohol, and various diseases such as sexually transmitted diseases. If your doctor fails to accurately, properly or diagnose in a timely manner your Hepatitis you may have grounds for a medical negligence lawsuits.
How Does Hepatitis Impact Your Health?
If untreated Hepatitis can be life-threatening. It can ultimately lead to liver failure and if you need a liver transplant there is a huge margin for error and the body rejecting the transplant resulting in death. Hepatitis can also produce cirrhosis of the liver or liver cancer.
When liver failure occurs in the patient the liver is unable to produce clotting factors, it causes the blood to become thin and the patient bleeds more easily than usual. In the very worst of cases, known as fulminant hepatic failure, it impacts the brain resulting in edema, or swelling, of the brain. This ultimately causes the patient to go into a coma. As emergency transplants are rarely an option statistically 50% of these patients die.
Detection & Treatment Of Hepatitis
Early detection of hepatitis is crucial in patients with liver cancer as it can be what saves their lives. If your healthcare provider ignores or neglects any required diagnostic tests on a patient with hepatitis, leading to liver failure, it can be deemed medical malpractice. You can take legal action against the negligent medical professional through a medical malpractice lawsuit so that you can receive compensation for current and future medical bills, loss of income and many other damages. Also, anyone who has had hepatitis for a long time needs routine monitoring of the number of viral particles in the body, known as viral load, liver enzymes and a liver ultrasound. These will help determine if there is any early liver cancer.
Contact Our Hepatitis Misdiagnosis Attorneys Serving DE, MD & DC
Please click here to contact our hepatitis misdiagnosis lawyers for a free case evaluation. They charge no fees if they are unable to obtain benefits and compensation for you.
Handling medical negligence claims throughout the Wilmington, Newark, Dover, Lewes, Georgetown, Seaford, Elkton, Bel Air, Towson, Annapolis, Baltimore, Rockville, College Park, Salisbury, Bethesda, Bowie, Laurel, Glen Burnie, Waldorf, Ocean City, Berlin, Snow Hill and Washington DC areas.