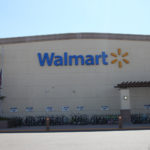 Wal-Mart stores are everywhere today. They are as common as gas stations, McDonald's and other retail establishments. Delaware alone has several Wal-Mart stores in each county. They are a one stop shop for everything you need for work, school, home and automobile needs. Most people shop at their local Wal-Marts without any accident or injury taking place. Others are not so lucky and may suffer an injury while patronizing Wal-Mart. If you, or a family member, have been injured in a Wal-Mart in Delaware, Maryland or Washington DC, you should immediately contact a Delaware injury lawyer handling Wal-Mart accidents as well as Walmart pharmacy negligence lawsuits.
Many victims of injury caused by Walmart accidents think they cannot afford to retain an injury attorney as Walmart is one of the biggest companies in the world and the cost of hiring a lawyer must be astronomical. Nothing could be further from the truth. The Walmart injury lawyers at our firm handle all accident, injury and slip and fall cases on a contingency fee basis. This means they charge nothing unless they obtain benefits and compensation for you. This applies to medical malpractice, Walmart pharmacy error and Walmart parking lot injury cases as well. Thy are skilled Delaware Trial Lawyers who will stop at nothing to get you, and your family, the compensation needed to fully recover and move on from the accident caused by Walmart's negligence.
Accidents Taking Place In Wal-Mart Stores
Store managers, employees, contractors and staff have an obligation to keep their stores clean and safe. If they fail to do so patrons can be injured in various ways such as: slips, falls, falling merchandise, unsafe, faulty and or defective products.
Injuries sustained by any of these situations can cause you to miss work, lose income, force you to endure endless medical appointments as well as experience pain and suffering. Please understand that even though what happened may have been an accident you may still be entitled to pain and compensation for your injuries. Working with a skilled Delaware trial attorney will ensure that your rights and interests are protected, all liable parties are identified and that you get all possible sources of benefits and compensation.
Lawsuits against Walmart pharmacies have become common in recent years for their role in the opioid epidemic over the past few decades. They literally filled millions of prescriptions without questioning them despite the many red flags such as age of patient, diagnosis, number of pills prescribed and other medications prescribed at same time. If you had your OxyContin, Percocet or Vicodin filled at a Walmart pharmacy please contact our attorneys handling Walmart pharmacy opioid lawsuits.
Let Our Delaware Walmart Accident Attorneys Help You
As Wal-Mart is a giant corporation, they have in-house counsel whose job it is to deny your premises liability claims. Or, these same attorneys may offer you a lump sum settlement amount that is nowhere near what the total cost of your injuries will actually be. Going up against them your self without the aid of a Delaware Premises Liability Lawyer is a huge mistake.
You can also click here to email a Delaware Slip And Fall Attorneys. They are skilled Delaware Trial Attorneys and have a long standing history of obtaining favorable settlement and verdicts for their clients.
Proudly serving Walmart injury victims in Aberdeen. Annapolis, Baltimore, College Park, Bowie, Laurel, Upper Marlboro, Bethesda, Rockville, Salisbury, Ocean City, Glen Burnie, Dundalk, Elkton, Chestertown, Towson, Essex, Frederick, Washington D.C., Wilmington, Newark, Glasgow, Dover, Georgetown, Rehoboth Beach, Milford, Camden, Denton & Seaford, DE.