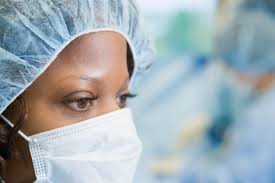 No one looks forward to surgery as it almost always indicates an unfortunate health issue. Prior to the procedure patients are educated and prepped for what is to come the day of the surgery. Patients should be made aware of the risks involved, recovery process and timeframe as well as activity modification while recuperating. With the premise of surgery being relief from a painful or hazardous medical condition, such as appendicitis or a tumor, we can more readily accept the idea that an operation may be a good thing. This is unfortunately not always the case and being the victim of unnecessary surgery, medications or medical procedures can occur. Performing surgical procedures that are not medically needed are against the law and may entitle you to benefits and financial compensation.
If you feel you have been the victim of unnecessary surgery or invasive procedure you may be able to file a medical malpractice lawsuit against the doctor, hospital or healthcare organization for benefits, damage recovery, medical care and pain and suffering. Let our Delaware unnecessary surgery injury lawyers fight for you. Please call or email them here for a free case analysis. With offices in Wilmington, DE and Baltimore, MD they serve all of Delaware, Maryland & Washington D.C.
Your Rights In Unnecessary Surgery Cases
Finding out following your surgery that it was not medically indicated, or unnecessary, can be a terrible shock. If your doctor quick to suggest surgery and you are now enduring complications that could have been avoided may entitled you to benefits and compensation. Making this type of judgment call can be tricky and difficult to prove before a claims adjuster, judge or jury. For this reason, our Delaware unnecessary surgery malpractice attorneys work closely with top-notch medical experts to help determine whether a harmful operation was unnecessary.
Types Of Unnecessary Surgeries
Whatever type of surgery you were subjected to it behooves you to consult with our Bel Air, Maryland surgical error attorneys. Common surgeries that are not warranted medically are:
Back, spinal and herniated disc surgery
Eye, Lasik and other vision correction surgeries
Elective cosmetic surgery or plastic surgery
Hand and or foot surgery
Knee, ankle, wrist or elbow surgery
Shoulder surgery
Complications And Risks OF Having Unnecessary Surgery
Nerve damage
Tendon damage
CRPS
Bowel puncture
Infection
MRSA
C-Diff
Sepsis
Digestive track complications
Malfunction of hardware such as plates or screws inserted along your spine or broken bone
Discovering or realizing that your surgery was unnecessary or posed risks that were much greater than warranted under the circumstances is a good reason to talk to an attorney. Did your doctor give conservative treatments a chance before recommending and performing high-risk spine fusion surgery? Ask our Wilmington, DE medical malpractice attorneys about filing your unnecessary surgery lawsuit, benefits and financial compensation you may be entitled to.
Contact Our Unnecessary Surgery Lawyers
Our Towson, MD surgical error attorneys serve all of Delaware, Maryland and Washington D.C.. This includes areas such as Annapolis, Baltimore, Bel Air, Bowie, Dover, Elkton, Georgetown, La Plata, Lewes, Laurel, Milford, Newark, Rockville, Salisbury, Towson, Upper Marlboro, Waldorf & Wheaton.