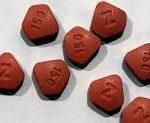 Within the last week it has been alleged that the widely used medication Zantac, brand name for ranitidine, has a possible carcinogen as an ingredient. The chemical is NDMA and is linked to many types of cancers. The risk of cancer can be tied to both over the counter Zantac as well as prescription strength Zantac. If you have been diagnosed with cancer, and have a history of using Zantac made by drug company giant Sanofi, you may be entitled to benefits and financial compensation. Please click here to contact our Delaware & Maryland catastrophic injury attorneys handling Zantac cancer lawsuits in all 50 states, DC & PR.
Our Zantact cancer injury lawyers handle Zantac claims on a contingency fee basis. This means they charge nothing if they do not recover for you and your family. In addition, they provide free case reviews. Serving the entire country including Delaware, Maryland, Pennsylvania, New York, Illinois, Texas, Florida, Georgia, Ohio & Michigan.
What Types Of Cancer Does Zantac Cause?
While litigation is still in it's infancy Zantac is linked to numerous cancers including stomach cancer, kidney cancer, colon cancer, bladder cancer and pancreatic cancer. If you have any of these types of cancers and use Zantac or the generic form ranitidine please contact our Maryland Zantac injury attorneys right away.
What Carcinogen In Zantac Causes Cancer?
The U.S. Food and Drug Administration has declared that many medications using the ingredient ranitidine, including some products commonly known as the brand-name drug Zantac, contain a nitrosamine impurity called N-nitrosodimethylamine. It is abbreviated NDMA and, while at low levels, is still a carcinogen which means it has the ability to cause cancer just like asbestos, glyphosate and talcum powder. NDMA is classified as a probable human carcinogen based on results from laboratory tests. NDMA is a known environmental contaminant and found in water and foods, including meats, dairy products, and vegetables.
The FDA has been investigating NDMA and other nitrosamine impurities in hyper tension (high blood pressure) meds as well as heart failure meds like Angiotensin II Receptor Blockers (ARBs) since last year. In the case of ARBs, the FDA has recommended numerous recalls as it discovered unacceptable levels of nitrosamines.
Zantac Recalls & Ranitidine Recalls 
Ranitidine and Zantac have recently been recalled. In recent weeks Zantac has been removed from national chain stores such as drug stores CVS and Walgreens. In addition, WalMart has also stopped carrying Zantac due to the recall. If you use Zantac please stop immediately and consult your healthcare provider and have a full check-up.
Contact Our Delaware & Maryland Zantac Cancer Injury Lawyers
Let our medication injury attorneys handling Zantac cancer lawsuits help you. They offer free case examinations and charge nothing if they do not recover benefits and compensation for you. With offices in Delaware and Maryland they help medication injury victims across the United States.