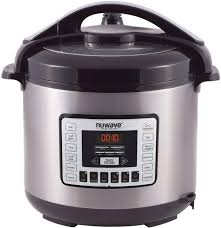 Do you own a pressure cooker or steam cooker made by CrockPot, NuWave, Manttra, Double Insight or one of the other dozens of pressure cooker manufacturers? Are you aware of the fact that most of these companies have recalled their products due to the risk of an explosion that can end in serious and disfiguring injuries? These wildly popular appliances have been used in restaurants for decades. In the last 15 or so years they have been modified for in home use. They allow you to cook relatively healthy meals in much less time than an oven or stove. Millions have been sold in the United States and Canada and they are prone to exploding as the safety latches are not strong enough to maintain the integrity of the pot and or lid. As the pressure mounts, which creates steam in excess of 200 degrees Fahrenheit, the contraption blows up just like a bomb. In addition to destroying your kitchen it also inflicts severe burns, shrapnel injuries, skin injuries as well as injuries to the eyes, face and head. These injuries are especially bad when suffered by the elderly due to their thin skin and weakened bones. Children are also very vulnerable to physical injury as well as emotional and psychological injuries due to the higher risk of scarring and disfigurement. Our Delaware, Maryland and Washington D.C. pressure cooker burn injury lawyers will not stand by and allow these cheaply made devices, which are literally ticking time bombs, to injure you and your loved ones without holding the manufacturer responsible. Please, if you have been the victim of a pressure cooker burn injury, or your child, parent or spouse have, contact our catastrophic burn injury lawyers handling pressure cooker explosion lawsuits. They provide free case examinations and charge no fees if they are unable to obtain benefits, medical care and financial compensation for you.
Recalled Pressure Cookers & Steam Cooker Brands That Have Been Sued For Explosion Injuries
As mentioned, there are dozens of pressure cooker manufacturers. Some are made here in the United States such as Breville in Torrance, California and NuWave Now in Vernon Hills, Illinois. Some of these companies are outlined below. If you have not handled replacing your recalled pressure cooker you should do so immediately before tragedy strikes.
Ultrex-Brand
Breville
Manttra
Pressure Cookers sold on QVC (Model PC501)
Double Insight
Crock-Pot Multi-Cookers
Farberware
Tristar Products
NuWave Pressure Cookers
Power Pressure Cooker XL
Instant Pot
Nutri-Pot
Cook's Essentials
Maxi Matic
Cuisinart Models PPC770, PPC780, PPC790, TRI6 & WAL1
For instructions regarding on replacing your recalled or defective pressure cooker please visit cpsc.gov. If your steam cooker has blown up in your home, and you or your loved ones suffered injuries, please contact our Maryland burn accident attorneys for a free case evaluation.
Where Pressure Cookers Are Sold IN DE, MD & DC
Almost all home stores in this country sell some brand of pressure cookers. Some are sold online exclusively and others are sold in places you may not think of such as drug stores. Examples are CostCo., Best Buy, Target, Walmart, CVS, Walgreen's, Bed Bath & Beyond, Home Goods, TJ Maxx, Marshall's, Pier 1 Imports and Marshall's. Some high end stores such as Williams Sonoma and Sur la Table also sell them as do online stores including amazon.com. No matter where you purchased your in home steam cooker or CrockPot multi cooker our defective product attorneys can help if you have been injured by these flawed devices.
How Our Pressure Cooker Burn Injury Lawyers Can Help
The most important thing you should do if hurt or burned by a pressure cooker explosion is seek medical care at the nearest emergency room or hospital. From there please contact our skin injury lawyers handling defective pressure cooker lawsuits for a free case analysis. They will identify all liable parties and establish the full dollar value of your claim.
With offices in Wilmington, Delaware and Baltimore our accident lawyers serve all of Delaware, Maryland and Washington D.C. including the Wilmington, Newark, Middletown, Smyrna, Dover, Milford, Georgetown, Lewes, Rehoboth Beach, Seaford, Elkton, Bel Air, Towson, Baltimore, Rockville, Oakland, Hagerstown, College Park, Bowie, Laurel, Glen Burnie, La Plata, Waldorf, Denton, Salisbury, Ocean City, Berlin and Snow Hill areas and the entire District of Columbia.